Bar-type Vibration Feeder Operation Points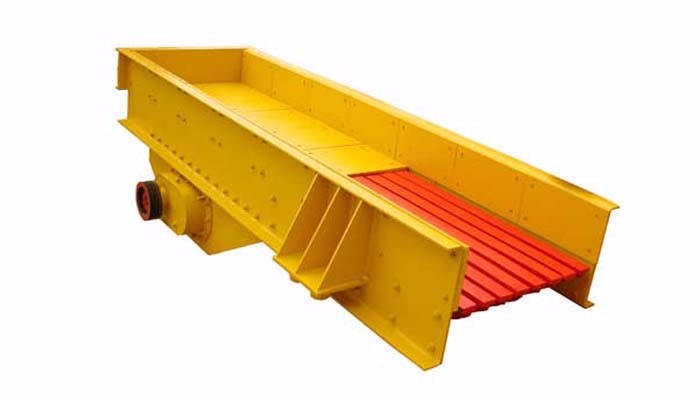 1. the operator should be familiar with the equipment performance, use and maintenance requirements, to comply with operating procedures, to strengthen maintenance.
2. during the operation of the equipment, should pay attention to the vibration motor temperature, monitor the work sound is normal, the operation is smooth. If abnormal should stop checking, processing.
3. should be regularly on the vibration motor bearing lubrication, vibration motor running up to 5000 hours, the bearing should be checked, if damaged should be replaced.
4. regularly check the vibration of the feeder parts of the fasteners are loose, whether the wear and tear cracks, if loose or crack should be tightened in time, welding prison.
Bars-type vibrating feeder is particularly suitable for black or non-ferrous metal ore, building stone rough or broken before the feed with. The bar gap adjustable, can be in the material at the same time the soil and crushed material separation, effectively play the back of the crusher function. With a simple structure, easy maintenance, high strength, impact resistance, wear resistance, low noise and so on. This type of vibration feeder is the ideal equipment for the former feeding of the coarse crusher.
Please feel free to give your inquiry in the form below.
We will reply you in 24 hours.